4 Year Old Program & Staff
We offer 3 wonderful programs. Learn about our 4 Year Old Program here!
4 Year Old Kindergarten Program
Our four year old program integrates play and learning in a rich and stimulating environment. The program is developmentally based and planned around the children's interests.
Our curriculum is child initiated and teacher assisted and the children are active participants in their learning. Literacy and numeracy are embedded into the learning program and the development of sound emotional and social skills is a high priority of the four year old kinder year.
Most importantly we aim to provide a nurturing environment that develops self assured life long learners.
If you're unsure if you're child will be ready for 4 year old kindergarten please review the attached advice from a qualified kindergarten teacher – KINDERGARTEN AND SCHOOL READINESS
Group: Kangaroos
Teacher: Sharon
Co-Educator: Fiona / Wendy
Group Size: 28 Children 
2024 Timetable: Monday: 9:00am – 2:30pm / Tuesday: 8:00am – 12:00pm / Thursday: 9:00am – 2:30pm
Group: Koalas
Teacher: Angela
Co-Educators: Shelley / Jade
Group Size: 28 Children
2024 Timetable: Tuesday: 9:00am – 2:30pm / Wednesday: 9:30am – 3:00pm / Friday: 9:00am – 1:00pm

Group: Kookaburras
Teacher: Jessica
Co-Educators: Kellie / Aurelia
Group Size: 28 Children
2024 Timetable: Tues: 9:30am – 3:00pm / Wednesday: 12:30pm – 4:30pm / Friday: 9:30am – 3:00pm

4 Year Old Program Fees
Fees include all excursion and incursion costs.

Free kindergarten has been announced from 2023 by the State government, as such there will be no fees payable for 2024. 

4 Year Old Program Staff: Sharon

Sharon is well known at Tarralla, having worked in our service on a number of occasions over the past 6 years. She holds a Bachelor of Education (Birth to five years) and has been working in sessional kindergarten settings since 2016. Prior to this, Sharon gained almost 10 years of experience as a Director of a long day-care service.

Sharon is a strong proponent of play-based learning and is passionate about outdoor education and the environment.

She is dedicated and passionate about childhood education and is committed to nurturing children's self esteem and providing a warm and welcoming environment for children and their families. 
4 Year Old Program Staff: Angela

Angela's Early Childhood Education experience spans over 25 years where she has worked in a variety of kindergarten settings, both suburban and rural and in delivering specialized educational programs in centres and schools across Melbourne.

Angela joined Tarralla in 2005 and has worked with both 3 year old and 4 year old groups during this time. She has always felt a profound commitment to the strong sense of community which Tarralla embodies having been both President and Vice–President on Tarralla Kindergarten Committee of Management during the years when her own daughter attended kindergarten.

Angela's qualifications include a Diploma of Teaching (Early Childhood); a Bachelor of Education (Early Childhood) and a Graduate Diploma in Special Education (Early Childhood) all attained at The University of Melbourne.

Her special interests as a teacher are a love of nature, all aspects of creativity, language and music. The joy in watching children grow in confidence and skill is as fresh as the year she first started teaching and she feels privileged to be someone who shares such a precious time in their lives. The experience of parenting herself gives Angela an understanding and empathy for the families she works with.
4 Year Old Program Staff: Jessica

Jessica joined the Tarralla Kindergarten team in 2019. Prior to this, she had been teaching kindergarten in the bayside and inner south region. Jessica came to early childhood education through her love of dance and movement, teaching preschool dance classes for 10 years.

She believes in the power of dance and movement in early childhood so much she even completed a Diploma of Teaching Creative Movement whilst teaching full time.

Jessica has a Masters of Teaching (Early Childhood) from the University of Melbourne. Now a fervent advocate for learning through play and genuine inclusive education, Jessica enjoys her position as co-investigator with the children she teaches; following their curious minds, extending their interests and assisting them to explore beyond the world around them.
4 Year Old Program Staff: Fiona

Fiona joined Tarralla in 2010 as our 4 year old assistant with the Kangaroos Group and on occasion relieves as a Teacher for our 3 year old and 4 year old groups.

Fiona holds her Diploma in Teaching (Early Childhood) and has previously worked in kindergartens, pre-prep programs and as a nanny. Her children attended Tarralla over six years and Fiona's qualifications and experience are a true asset to our kindergarten.

Fiona is passionate about early childhood and feels it is a privilege to work with young children, assisting them to grow and develop in all areas.
4 Year Old Program Staff: Shelley

Shelley is a diploma qualified educator and has had many years working in sessional kindergartens in the city of Maroondah and brings a wealth of knowledge and support for her fellow educators.

Her children attended Tarralla kindergarten and she also was a member of the Tarralla committee for several years.
4 Year Old Program Staff: Kellie

Kellie worked in the Disability field for a number of years before having children. After working on the kindergarten committee and helping at her children's kinder, she decided she would like a career change.

Kellie joined the Tarralla team in 2016 and has a Certificate III in Early Childhood Education and Care and a Diploma in Early Childhood Education and Care.

Kellie is the co-educator in the Kookaburras and Wombats groups, as well as helping out as an additional assistant at times in the kindergarten.
4 Year Old Program Staff: Wendy

Wendy is a passionate and dedicated Diploma Co-educator who has over 23 years experience working in Early Childhood education with both 3 and 4 year old groups.

She has always worked in Community run kindergartens and joined Tarralla Kindergarten in 2021.

Her qualifications include a Diploma of Early Childhood and Care and a Diploma of Teaching (Primary).

She believes that kindergarten plays an important role in children's development and that children learn in a play based environment that stimulates and supports them.

She enjoys travelling and spending time with her family
4 Year Old Program Staff: Jade

Jade is

a diploma qualified educator and has had worked at Tarralla over  the past few years as a additional aid and helper with many groups.

She enjoys using her training and experience working with children in kindergarten programs and learning through play based environments like Tarralla Kindergarten's.
4 Year Old Program Staff: Aurelia

Aurelia has worked for several years in childcare settings before moving to sessional kinder. She holds a Certificate III and Diploma of Early Childhood & Education.

Aurelia enjoys getting to know each child as a unique individual and nurture them through play-based experiences. Aurelia believes that through play children learn the best.
Become a Part of Our Community!
We are a tight-knit learning community with a dedicated team of teachers, wonderful parents and beautiful children. Take our Online Video Tour to start learning more about us or Book a Kinder Tour and so you can come and meet us personally!
Tarralla Kindergarten acknowledges the support of the Victorian Government.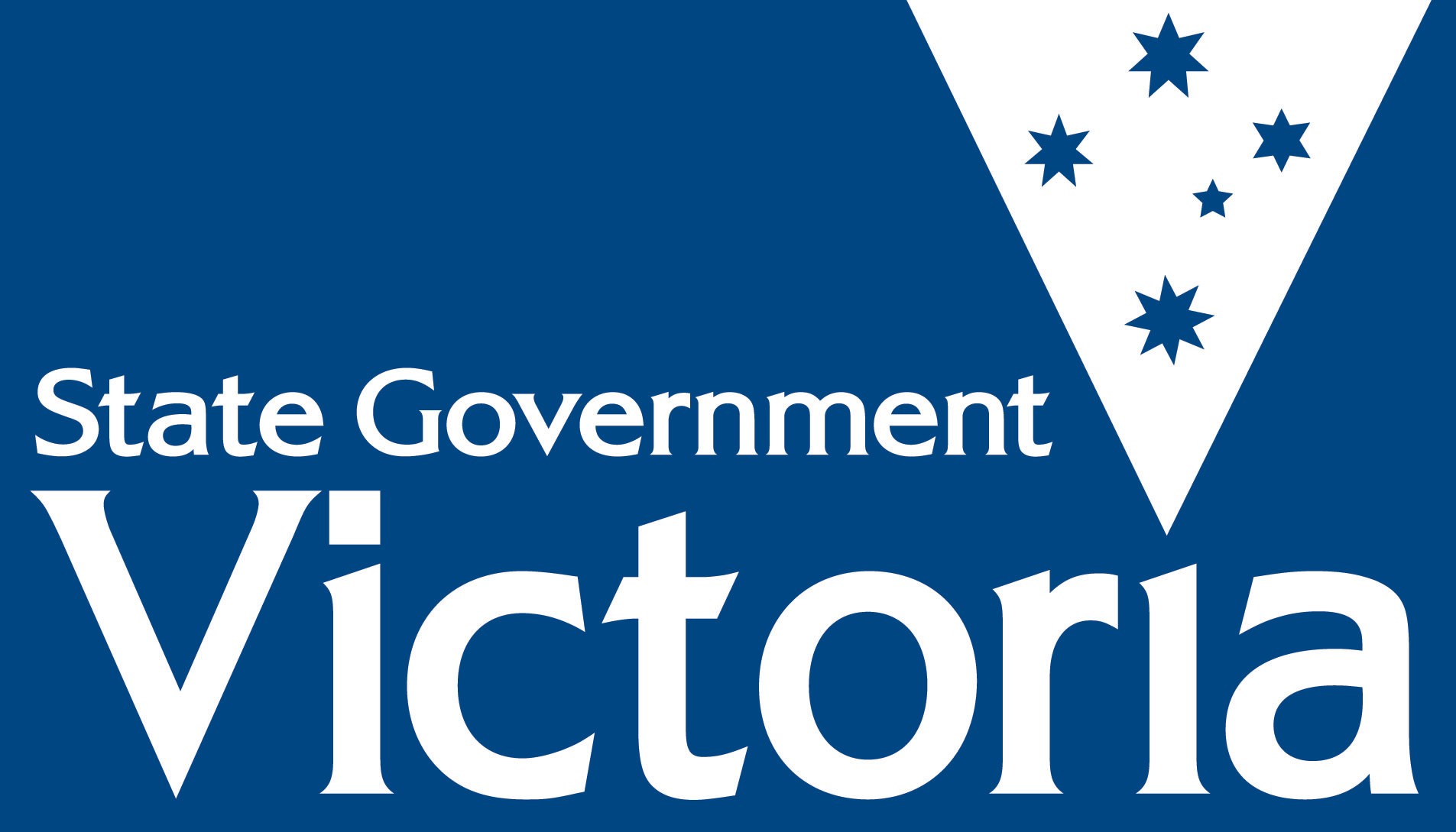 Website design, graphic, videos & photography by Digital Schools |  www.digitalschools.com.au  |  Copyright Digital Schools. All Rights Reserved